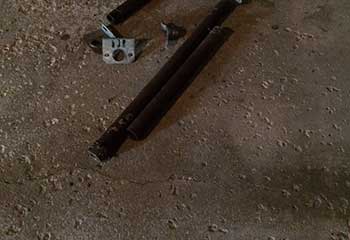 Broken Spring Replacement
Customer Issue: Upon leaving her home to head to work, Mrs. Holmes found that her garage door wouldn't open. She reached out to us for help.
Our Solution: Our professionals tested Mrs. Holmes' garage door for ourselves. We found that a broken torsion garage door spring had caused the problem. After securing the door, our team released the tension and removed the broken pieces. We installed the new spring, before adjusting the tension and checking the balance of the door.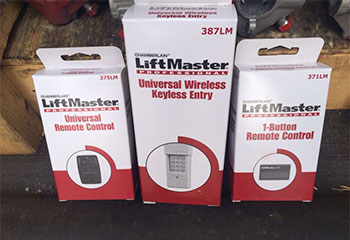 Opener Remote Control Failed
Customer Issue: Mr. James was struggling with his remote control not working, as it refused to make the door raise or lower.
Our Solution: Once our expert confirmed it wasn't a problem with the batteries being depleted, the LiftMaster 8500 opener was disconnected to be inspected, along with the remote. It was found that the remote needed to be replaced due to a defect and it was taken care of right away. Our experts then tested it to be certain the problem was solved.
Orville James
- Watertown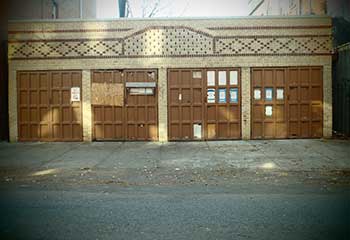 Panel Replacement
Customer Issue: A decades-old garage door had taken enough weathering over the years that the owner decided to just replace the panels.
Our Solution: A full set of imitation wooden garage door panels and insulation strips from Clopay took the place of the old set. The team lifted the door off its tracks, loosened and removed each panel, and secured the new ones in before reinserting the door into its tracks, testing, and insulating it.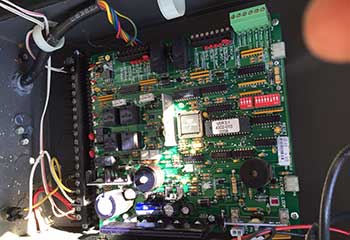 Opener Repair
Customer Issue: Door opener not working.
Our Solution: We opened and examined the opener and found a crack in the circuit board. We replaced it with a new board and tested the opener and the door's movement several times to mak sure everything was in perfectly working order.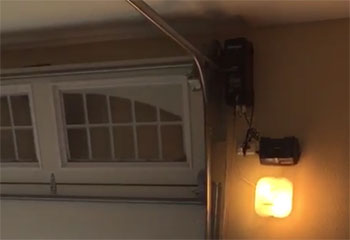 Sensor Alignment
Customer Issue: Misaligned safety sensor.
Our Solution: After checking that the lenses of both the photo eyes were not damaged and the wires weren't detached, we realigned both sensors carefully. We then tested the door to make sure that it reversed properly. Another problem fixed!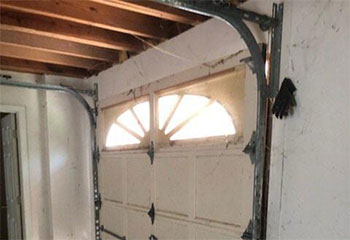 Track Replacement
Customer Issue: Garage door track damaged.
Our Solution: We inspected both tracks and ascertained that only one needed to be replaced. We closed the door, loosened the damaged section and removed it carefully. We installed a new one in its place and ensured it was securely fitted.