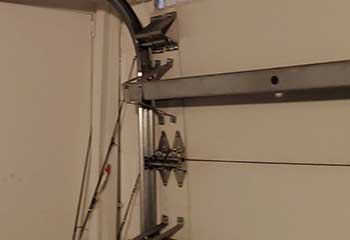 Cable Replacement
Customer Issue: Mister Torpez's garage door refused to open one morning, and repeated attempts yielded only an alarming grinding noise from the spring assembly. One of the lift cables was tangled up.
Our Solution: We disconnected the opener, and then disengaged both lift cables and started unspooling them. The tangled lift cable needed replacement, as it was badly torn and stretched, but its twin was still in fine shape. We cleaned and oiled both spools, and respooled the old and new cable before reconnecting them to the garage door.
Vincent Torpez
- Braintree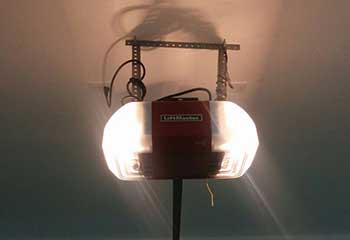 Garage Door Opener Replacement
Customer Issue: Ms. Lee moved into a house with an old garage door. The opener was already slow and noisy when she moved in, but it got much worse over the following year. She decided to replace it.
Our Solution: The customer liked the old belt drive system, but wanted to try a different manufacturer. So, we set her up with a LiftMaster WLED garage door opener with wifi controls, an emergency battery, and self-diagnostic features. We needed a slightly larger opener bracket to hold it, but that wasn't much trouble, and the new opener was easy to program.