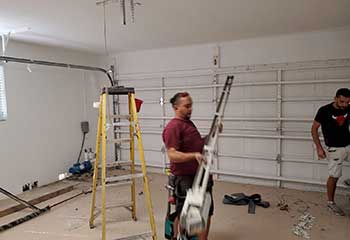 Opener Repair
Service Request: Malfunctioning garage door opener needs repairs due to strange behavior.
Our Solution: Normally, your garage door opener should move the panels with no noticeable issue. When the door shakes or wobbles, it's not always the opener's fault. However, when it won't close or open when you use the remote, the opener is the likeliest culprit responsible. Mr. Mark's garage door opener had a worn motor gear. That meant that no matter how much it tried, the device couldn't move the door. It couldn't create enough horsepower to do it. We replaced the worn motor gear and lubricated the new unit for maximal efficiency.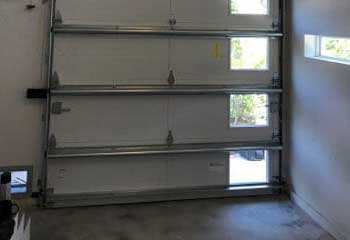 Garage Door Sensor Alignment
Service Request: Garage door sensor misalignment caused the opener to reverse the movement of the door each time it tried to close.
Our Solution: Sensor alignment problems can prove simple to fix sometimes. But other times, replacing the garage door sensors will become the only option. Here, the sensor wiring was frayed, and so the problem was more with that than with opener sensor misalignment. We replaced the connective wiring for the garage door sensors and positioned them just right so their invisible beam will connect them two photo eyes perfectly.