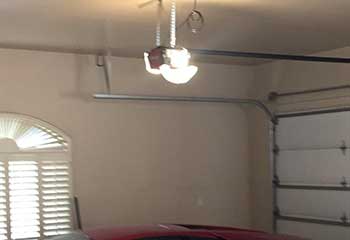 Garage Door Opener Repair
Customer Issue: The customer's garage door opener had all of its lights on, but would not respond to manual or remote controls.
Our Solution: The motor didn't even begin working when commands came in from the handset or the wall console. We suspected a logic board issue, so we wired in a replacement board. Sure enough, after we reprogrammed the newly modified opener and resynced the remote, it responded to all commands. Another successful mission!
Evan Mendelstein
- Billerica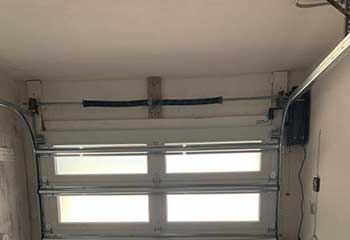 Track Replacement
Customer Issue: This customer's tracks were misaligned and rusty.
Our Solution: The damage caused by corrosion was such that repair was out of the question. So, we removed the damaged tracks and installed a new pair. Next, we installed nylon rollers in place of metal ones and adjusted the tension of the springs to boot. We carried out the long-overdue maintenance and fine-tuned the system to prevent the premature failure of components. When we finished, the door was working as if brand new.